With the intent of getting to know the people behind the Digital Stories blog better, we would like to share a few thoughts with you, in this special Meet the Editors series!
Meet our Editor and Writer, Asmi Shetty.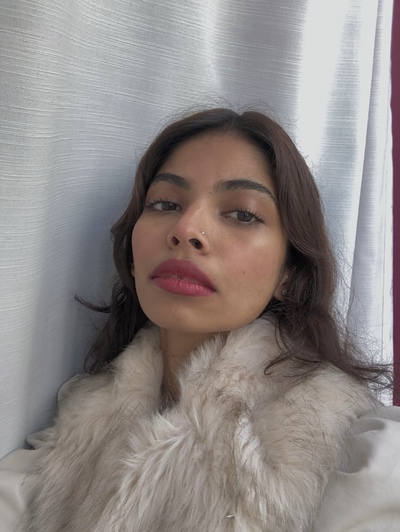 "New Year's Eve 2019 when we celebrated the start of a new decade, the "roaring 20s" while dancing and singing a very Happy New Year at the top of our lungs or at least in the right spirit, we had not the slightest clue of what was ahead of us. Fast-forward to June 2021- As a society, we lived through a pandemic that shook the world, we forced ourselves into a change that was inevitable and for the first time ever we were all united by the same fear for life and death and the same emotional vulnerability. In this vulnerability, most of us had the chance to rediscover a path back to our innate selves.
My story has also been one such journey of self-discovery. (With and without the pandemic)
Born and raised (mostly by myself) under the scorching heat of the South Indian Summer, eating Idli-Vadas, Masala Dosas, and running barefoot by the coastline of the Arabian Sea, I grew up wild, free and rebellious at heart. As per capitalistic guidelines set by generations before me, I too pushed myself through levels of education, graduations, professional excellence, and so on, but a big part of me still continues to be a wide-eyed dreamer. I believe all of us are dreamers or at least when we're young, but it's an inherent modern world deficit that with age our dreams are programmed to be about material, possession, success and most of us lose touch with our humble interest in a quest to grow up and in sync with the capitalistic world. Our inability to express and communicate correctly also growing in sync with it.
Having had the liberty to do what I please from a very young age had its own pros and cons and even though sometimes the cons outweighed me, I still had the luxury and the pleasure of knowing myself. I trusted my guts and moved through life without the fear of risks. It was a bumpy ride, but it gave me a passion for art, music, literature, language, and a beautiful eye to see the world in my own light. Now the same wind that carried me all my life brought me here to Berlin, a wide-eyed dreamer, only a sapling in a land of opportunities. Working, studying to sustain but most importantly writing, creating, and living for things that make me feel alive in the heart of Berlin- a city of the future, of free personalities, a place where everyone belongs!
—Asmi"